A fire onboard a semi-trailer early Tuesday morning closed the westbound lanes of Interstate 70 for many hours.
The truck was carrying vehicle batteries and the resulting leakage of acid has required extensive cleanup which caused traffic delays throughout the early morning commuter rush.
According to Travis Roach, Deputy Director of the Muskingum County Emergency Management Agency, the crash occurred right around midnight.
Initial callers reported to the county dispatch center that the trailer was engulfed in flames.
Due to the fact that the semi was hauling roughly 30,000 pounds of lead-acid batteries a hazmat situation was declared.
Roach explained that a 'copious amount' of water had to be used by arriving firefighters to extinguish the blaze.
Both the batteries that were being transported and any runoff had to be contained then collected.
Roach said that the driver's insurance contracted a hazmat cleanup crew to remove all the material and take it to a special landfill.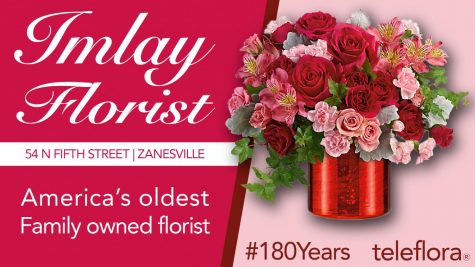 According to Zanesville Ohio State Highway Patrol Post Commander Lt. Russ Pasqualetti, the 2016 Freightliner was driver by 31-year old Kipiani Anri of Brooklyn, New York.
Anri, who was the only occupant of the semi, was uninjured in the fire.
Both the truck and trailer received extensive damage.
Pasqualetti said that an OSP commercial vehicle inspector was on scene and conducted a thorough inspection.
That investigation remains ongoing.  The cause of the fire has not yet been released.
Within a few hours of the crash one lane of I-70 was able to be opened to traffic. Delays continued throughout the early morning.
Crews said they hoped to have both lanes fully reopened by noon Tuesday.
Also on scene were Perry Township Fire & EMS personnel, individuals with the state's environmental protection agency (EPA) and investigators with the Public Utilities Commission of Ohio (PUCO).